Clean, Wash and Protect Your Home's Long-Term Health with ViewRenew
When you're looking for the best gutter cleaning, pressure washing, and house siding washing, you need a professional team that's reliable, affordable, and can take care of your house or property as you would.
That's why we here at ViewRenew provide premier exterior cleaning services so you can focus on friends, family, and enjoying all that Wisconsin has to offer.
Staying Safe
Keep your feet on the ground and leave the heavy work to our trained & insured techs.
Cleaning & Chemistry
Our biodegradable cleaning agents get your home cleaner with our signature softwashing solution.
Neighbor Discounts
Have a friend in need? Get 10% off your next service when you refer us to others who schedule.
Looking for a quote on your next project?
Our Services
Here for you and your home.
Cleaning the dryer duct from the dryer to the exterior of home

Duct hood and louvers cleaning

Cleaning the lint trap area inside the dryer

Cleaning the exhaust vent at the back of dryer
Gutter & Downspout Cleaning
All gutters are cleaned by hand to remove all visible debris

Downspouts checked and cleared

All debris bagged for client

3-Month Clog-Free Guarantee

Premium Gutter Cleaning Services include complete high-pressure jetting of underground tubing
Gutter Guard Installation
Professional Gutter Guard Installtion

Keeps Leaves And Pine Needles Out Of Gutter

Stainless Steel Micro-Mesh Gutter Guard

UL Certified For Rainwater Harvesting
Biodegradable soap applied to home siding, soffits, & gutter fascia

Algae-Treatment applied to siding to keep it cleaner longer

Removal of all water-soluble debris including green & black algae, dirt, bug spots, & bird droppings

All walkways rinsed with water.

All plants rinsed with water

Does not include removal of: oxidation (powdery residue), shotgun fungus (hard-to-remove black dots), iron stains, silicone, or vine roots.
Are blown and cleared to remove loose organic growth & debris.

Dirt and black streaks removed with biodegradable solution and low-pressure surface cleaners

All cleaned surfaces and nearby plants are rinsed with water

Our services are best suited for cement, brick, and composite materials.
Roof blown and cleared to remove tree debris.

Roof moss treatment, black streak and algae removal with biodegradable solution and no pressure.

All walkways and plants rinsed with water

Premium Roof Cleaning Services includes a 2 Year Growth-Free Guarantee
Screens Removed, Washed & Replaced (if present)

Exterior Window Edge Washed to Remove Dirt & Oxidation

Outsides of Windows Cleaned

Insides of Windows Cleaned

Basic Window Track Cleaning to Remove Big Chunks of Dirt, Dust, and Dead Bugs

Does not include removal of: oxidation (powdery residue), shotgun fungus (hard-to-remove black dots), iron stains, silicone, or vine roots.
We arrive to remove the screens from your windows to be repaired at our shop

Professional rescreening and spline replacement (3-10 days)

Screen delivery & re-installation services (scheduled after work is completed)

Screen options include standard mesh and BetterVue mesh for increased transparency.
Air Duct Cleaning (Coming 2024)
Clean all supply & return air ducts

Filter replacement (customer must let us know what size)

Sanitizing spray to clean microbes from ductwork
"It Was the Best Experience for Me!"
Have A Question?
Send us a message and we'll get in touch with you soon!
Exterior Cleaning Services
For Racine, Kenosha & Milwaukee, WI.
Keeping your home, office, or property clean on the outside has a profound affect on curb appeal, but also plays a major part in long-term foundation and landscape stability. Our services are designed to target the most essential areas to ensure your property stays cleaner, safer, and runs more efficiently all year-round.
These services include a wide range of guttering options, such as cleaning, repair, and installation, cement walkways, or brick additions, pressure washing decks, roofs, or vinyl siding, and so much more. And while our external options are sure to leave you with crystal-clear views they're designed to ensure outside materials last longer, stay protected, and work more effectively.
Call (262) 297-0440 for a no-hassle, no-obligation quote and get started today. And don't wait too long. Fall and spring seasons are just around the corner and they're just waiting to make things messy for everyone!
No two jobs require the same amount of pressure, especially when you're working with vinyl siding, roof shingles, concrete walkways, wood decking, and other materials.
That's why we offer multiple pressure washing options to help remove dirt and grime safely and effectively without damaging your exterior surfaces.
One especially effective way to improve the appearance of your home's exterior is to have it professionally pressure washed. Over time, your home's siding develops a significant build-up of dirt, scum, mold, mildew and even algae. You may not notice the filth and discoloration to your home until it is removed by pressure washing for the first time. After washing, you will see how much dirt and grime are removed and how bright and impressive your house looks.
Pressure washing's benefits are not only aesthetic—algae, mildew, and mold can damage and wear away the siding or paint on your home. By having it removed, you will save yourself from future siding repairs or repainting as well as improving the overall look of your home. Pressure washing can be done on all sorts of material, including laminate siding, wood, and cement. Most people don't own their pressure washers in Wisconsin, and they can be difficult to operate correctly, so it is best to let a professional wash your home.
We'll come out to assess your property and come up with a smart, effective strategy for removing algae, mold, and mildew that, over time, can damage your home or office. This will not only help remove filth and discoloration but can help protect the long-term structure of your roof, foundation, and external property areas.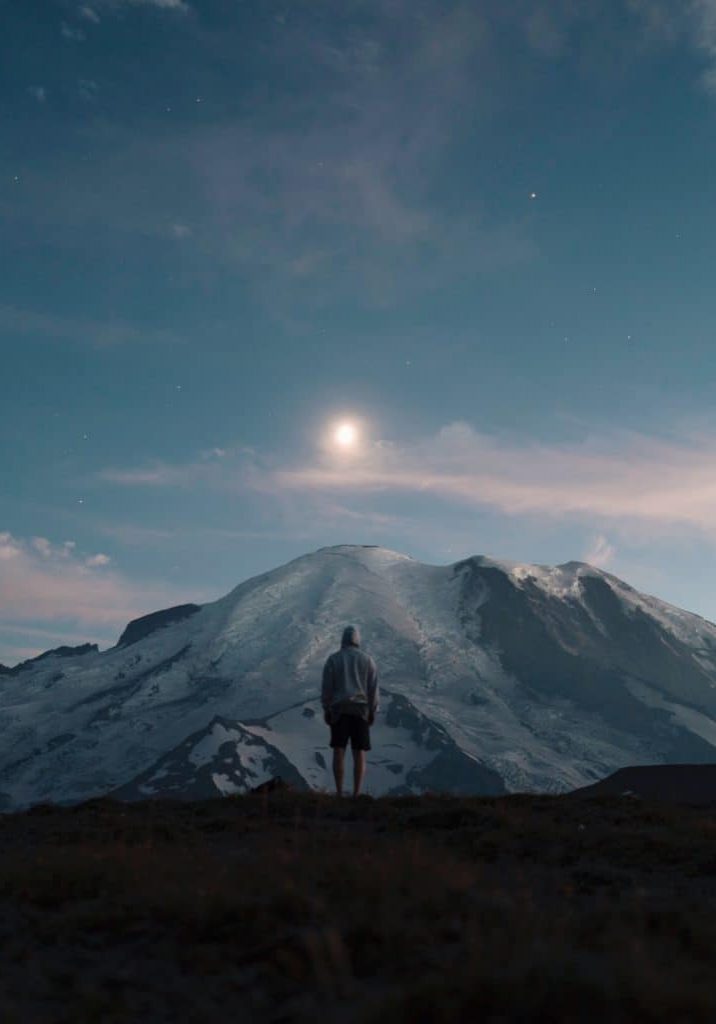 It's no secret that Wisconsin is one of the most beautiful places to live in the world. From our local lakes to our beautiful trees, it's got a lot to offer.
But this also means that we're always surrounded by budding flora in the spring and messy tree debris in the fall.
There are some reasons why it is important to keep your gutters clear and free of debris. Leaves, twigs and pine straw, can easily clog your downspouts, especially after a storm or during the fall. Weeds and vines can begin to grow in your gutters over time, as debris and plant matter flies through the air each day. This can lead to blockages or overflow onto your roof or down the side of your home. This can cause roof damage or leaks within your home. Clogged gutters can also lead to foundation problems if the displaced water flows under your home.
Gutter cleaning can be dangerous to do alone if you are not experiencing at working from a ladder or a roof. The height involved means that you could seriously injury yourself if you should fall while trying to clean your gutters. As gutter cleaning often requires rigorous activity and a lot of movement, the likelihood of you falling is even greater.
It can be a challenge to keep up with everything required of you as a homeowner. Luckily, professionals can help take care of the areas you may have forgotten or been unable to accomplish on your own. Cleaning services like power washing will greatly enhance the appearance of your home, and cleaning your dryer vent and gutters is important for the safety of your home and family. Don't risk unnecessary damage or problems in your home by neglecting these tasks.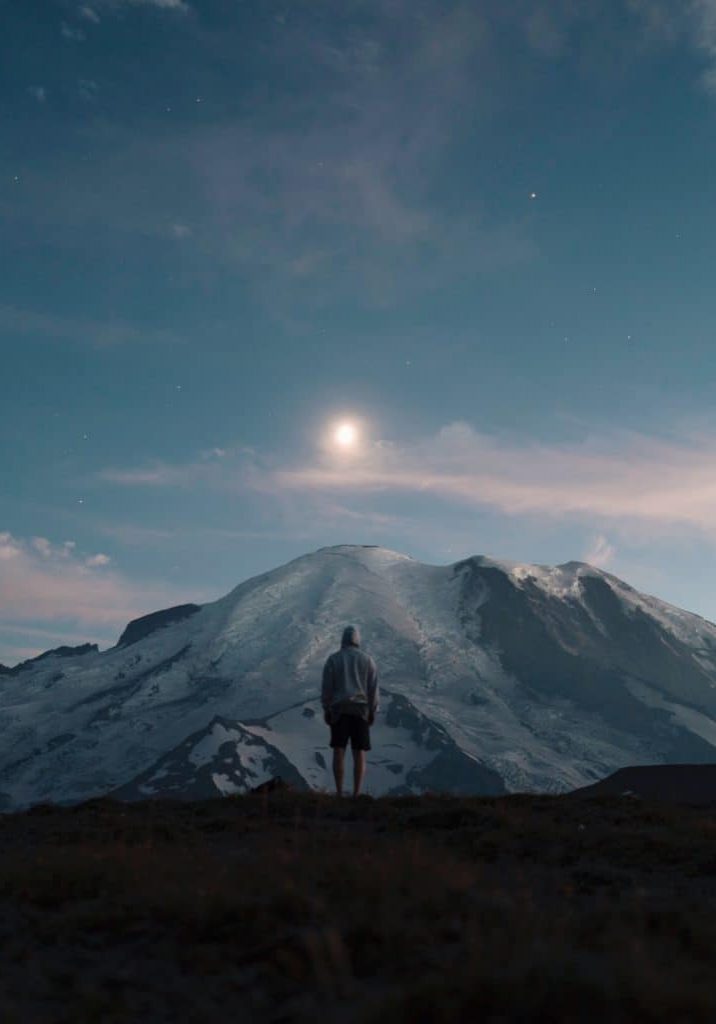 Don't Overlook These Important Home Maintenance Tasks
Whether you live in Racine, Kenosha, Milwaukee, or other towns or cities in the surrounding area, making sure you have a properly maintained home is important not only for your family's long-term safety but the structural stability of your property.
And while you're no doubt great at keeping your landscape looking immaculate and stay on top of those everyday household chores, there are certain tasks you might need help with to keep everything looking great and running smooth.
When you need reliable gutter cleaning, installation and repair services, sport a deck or walkway that's dirty and needs a fresh look, or simply want to add more curb appeal by washing your roof or exterior siding, ViewRenew will be there to help.
Trusted in Wisconsin's nicest cleaning professionals and help save time, effort, and money by allowing us to meet all your needs. Contact us today for a free consultation and let us show you why we're the best in the business.